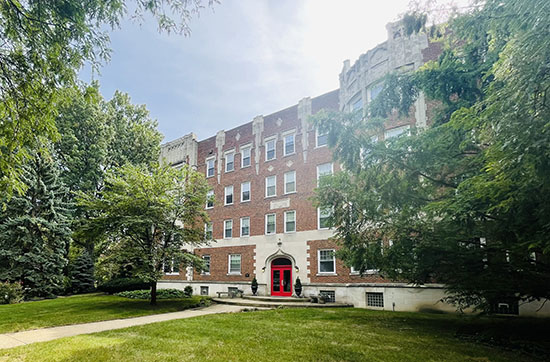 Townhouse Apartments
The Townhouse Apartments offers large suites with easy access to the shoreway for a quick commute into downtown Cleveland. Hardwood floors and high ceilings are featured in this classic Cleveland building. Located near shopping, entertainment and the RTA line.
Type: Residential
Address:
9907 Lake Ave.
Cleveland, Ohio 44144
Bedrooms / Bathrooms / Square Footage:
1 & 2 / 1 Full, 0 partial / 1,200 sq. ft.
Rent / Lease Term / Availability:
1 BR starting at $925, 2 BR starting $1,095 / 1 year / Call for availability
Description:
Year Built:
Pets Allowed: Cats, Dogs under 35 lbs, breed restrictions may apply
Features include:
Cable/Internet ready
Central heat
On-site laundry
Secured entry
Off-street parking
All prices are subject to change.
Call 216-392-5384 for more information